Red Curtains Abu Dhabi– Trendy and All-time Favorite
Nothing changes the look of the room more dramatically than installing new curtains. While installing new curtains, consider their color, texture, and designs. Colors can have a striking impact on your home interior, and texture can add depth to your room. One such color that can change the look of your house is red. Red symbolizes passion, love, and comfort, and for some people, it means more like happiness. Red Curtains Abu Dhabi can create a warm feel in your room. Red window curtains. If you are finding a new set of red curtains, look no further than Curtainblinds.ae.
Red Curtains Abu Dhabi for bedroom and living room
Do you want a cozy vibe in your bedroom? You can choose red curtains Abu Dhabi to make it feel warm and romantic. Choose the wine-red curtains creating a glow of sunlight and dramatic effect. Go for the silky ones for a more royal look. If you want one for your kid's room, make it lively with patterned curtains. For your living room, choose the red velvet curtains for a more exquisite look and glamor. People will surely be impressed by your curtains. As red is the attention-grabbing color, it will draw attention to the windows and will complement the furniture and décor of your living room.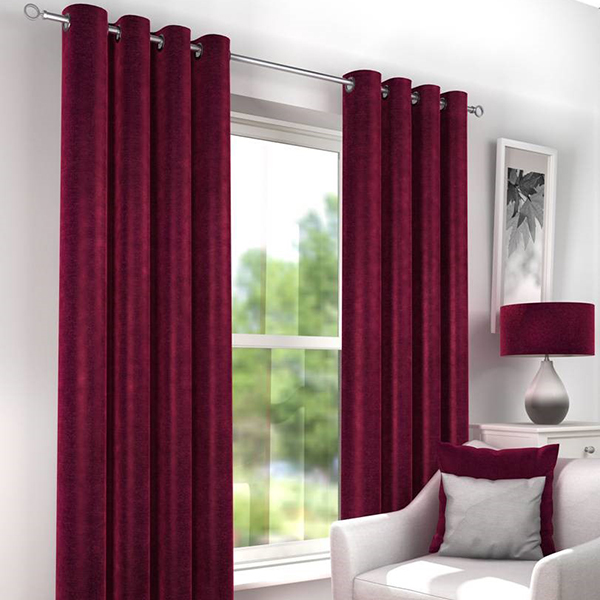 Red curtains Abu Dhabi for the kitchen
Are you planning to get red curtains for the kitchen? You have got good taste. They will give a classic look to your kitchen, making it more vibrant.
Express your style and create a unique change in your room with red window curtains. If you are finding a new set of red curtains. You can choose from our solid shades of red to colorful combination with other colors. Whether you are selecting red curtains for the kitchen or your room, they are sure to go with every room.
You can mix different styles in red like tiers and valances. Choose from our endless range of curtains and get the style you want for your kitchen.
Choose Us!
Give your house a surprisingly new look with our red curtains Abu Dhabi. We have an extensive range of red curtains, including solid shades and different patterns and designs. Reach out to us for well-guided assistance about what will go best with your interior. We have several options to satisfy even the pickiest shoppers. Choose us and give us a chance to help you turn your room into a beautiful and glamorous place. Contact us at Curtainblinds.ae.