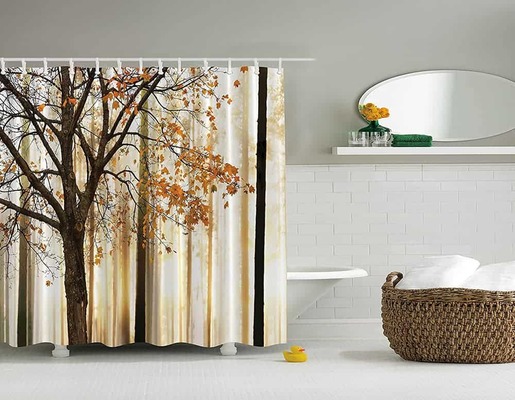 Bathroom Curtains Abu Dhabi
Do you want your bathroom to look attractive yet sophisticated? Bathroom curtains Abu Dhabi are a perfect accessory that can achieve this goal for you. Although it is a minute detail, it can have a great impact on your bathroom's look. They are an essential element of every shower room. They not only have a functional role but also adds a decorative touch to your bathroom. Choosing the right bathroom window curtains can leave a great impression. There is a wide collection of bathroom curtains out there, but selecting the one that is both practical and decorative is a challenging task. For this, curtainblinds.ae are here to lead you about what will fit in your bath.
Choose from our wide range of bathroom curtains Abu dhabi
Buying new curtains is the easiest and quickest way to update your bathroom décor. Bathroom Curtains come in different materials that can withstand the moisture. They are available in different materials like cotton, polyester, vinyl, and microfiber. The material you choose can have a great impact on the design.
We have a wide range of curtains to suit your style and space. So, choose from our Bathroom Curtains Abu Dhabi and change the look of your bathroom.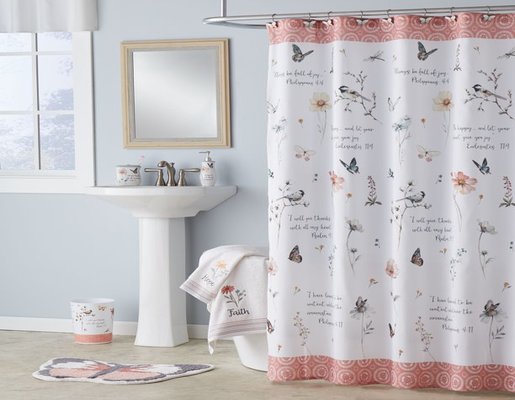 So, it is better to consider different bathroom window curtains ideas to choose the best. Vinyl curtains, also called shower curtains, are best for your bathroom curtains Abu Dhabi if you have a bathtub. They are made of a material that repels water and moisture. Hence, they are easy to maintain, comes in low prices and many different designs and colors.
Polyester or microfiber curtains are durable and can easily be washed. They do not absorb the moisture of the bathroom and repels water. If you are looking for curtains for windows in the bathroom, cotton and other fabric curtains will be best. They give a luxurious touch to your bathroom. If you want a simple minimalist look in your bathroom, choose from our solid colored bathroom curtains Abu Dhabi. If you really need to spice up your bathroom with a bold look, you can choose from our patterned bathroom and shower curtains.
Contact Us!                                                                        
If your goal is to keep things sophisticated with neutral and solid colors or chick and classy with patterned curtains, we have all you need.  Reach out to us at Curtainblinds.ae, and we will change your old, outdated curtains to classy new ones. We will help you out to pick the perfect curtains for your bathrooms. Browse through our wide range of collections and get what you want.