Velvet Curtains Abu Dhabi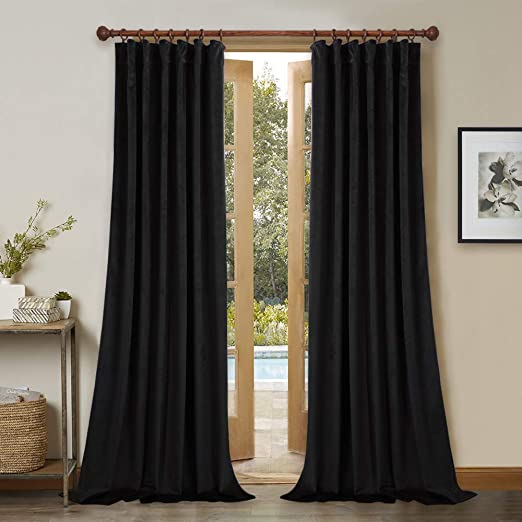 Velvet Curtains Abu Dhabi – Get Your Dream Curtains
If you want a bold, stylish, and luxurious look, you can't go wrong with velvet curtains Abu Dhabi. Velvet, synonymous with luxury, softness, and royalty, has become the fabric of choice in many home interior decorations. Velvet Lamps, sofas, chairs, and cushions are the accessories that provide a unique touch, but one thing that looks best in velvet is curtains.
Velvet curtains look stunning and bright and add richness and liveliness to your room.
Create a magical look with our velvet curtains Abu Dhabi
Velvet has a three-dimensional quality, which means that when light reflects on it, the intensity of its color changes, creating shimmer and a shadow. A pair of velvet navy curtains work well in traditional, modern, and contemporary homes. All you have to do is to choose the right color that can create a magical look in your house. Royal green curtains are very famous and provide a luxury touch. Red velvet curtains have always been a sign of royalty and luxury. So, if you want to create a luxury look, go for the—Royal blue or velvet curtains Abu Dhabi for a dramatic and chick look
Get our luxurious velvet curtains Abu Dhabi
If you want to block light and want to maintain your privacy, then velvet is perfect for this. This thick fabric blocks out the sunlight and provides absolute privacy while looking stunning. Pair the interior of your master bedroom with dark velvet blackout curtains to enjoy sound sleep and privacy.
Velvet curtains Abu Dhabi – a work art
Velvet curtains Abu Dhabi are a work of art themselves. No matter which color and design they are, they always add value to the room design with their intricate pattern, pleating, and texture. Whether you are looking for peach velvet, emerald, royal red, delicate pastels, or velvet navy curtain, we have the answer. Choose what you want and uplift the interior of your home.
Contact Us!
If you are ready to make velvet curtains as your style statement, contact us at Curtainblinds.ae. Let us know your specifications, and we are ready to give you the finest velvet window curtains. We have everything that could satisfy you. Browse through our options, and your pair of curtains will be on the way. So, are you ready to add a royal and luxurious feel to your home?