Double Curtain Rods Abu Dhabi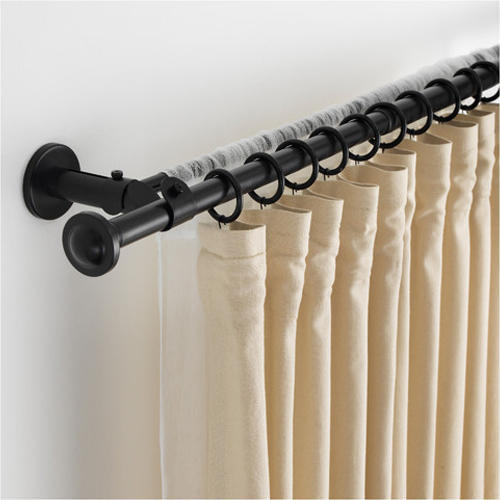 Why Choose Double Curtain Rods Abu Dhabi for Your Windows
Double curtain rods Abu Dhabi are what you need for modern window treatment and to give your house a better look. They decorate your windows and rooms most artistically. They allow you to hang a double layer of curtains giving your space a tasteful and attractive look.
Double curtain rods open up many different design options providing endless possibilities for great window treatment. You will find them in traditional, casual, and contemporary designs. Double Curtain Rods Abu Dhabi shop features some of the best rods in the Curtainblinds.ae .
They give your windows a designer look and adds dimension to your windows by hanging both sheer and thick fabric at the same time. Make the right decision and choose the perfect curtain rods that compliment your interior too.
Let your creativity shine
Choosing what type of double curtain rods are perfect for hanging your curtains and for complimenting your walls is where you can get creative. These rods come in many forms, from brass and metal to wooden and aluminum ones. Let your creativity shine through with double curtain rods Abu Dhabi designs to get the best designer window treatment look. If you are going with rustic, Italian Spanish look chose the wrought iron rods. Think of brass for French theme and chrome curtain rods for a modern look. Choose the best from walnut, cherry, oak, mahogany and bamboo rods and carved finials ones.
How to install double curtain rods Abu Dhabi
The installation of double rods is very easy and is the same as single ones. First, decide where to add the specialty borders. While installing the double curtains should be placed two to four inches above the frame, and for the width, it should be 2 inches out from each window. Set the position, mark the holes, and use three screws for each bracket. Now your double rods are ready to hang the curtains to enhance the look of your space. If you are worried about how it will fit, then relax. We will fit it for you.
Contact us:
If you are looking for the best double curtain rods Abu Dhabi than we are here for you. Choose us as we are here to provide you the best rods and perfect fitting. Get your rods installed with us and complete your look. So, what are you waiting for? Go with Curtainblinds.ae and enjoy the modern idea of adjustable rods.